Volunteer Positions
Our program offers mature students, who have completed at least 7th grade, a volunteer opportunity to provide an important community service and learn the basics of working with children, while having fun! Volunteers will assist Lead Teachers and Assistant Teachers with students, and will participate in Horizons daily activities. A typical day may include academics, computers, arts and crafts, swimming, breakfast/lunch and sports. At the end of their time with Horizons, volunteers will be asked to provide a written summary, including a brief personal reflection regarding their community service experience at Horizons. If you are accepted as a volunteer at Horizons, a parental signature will be required.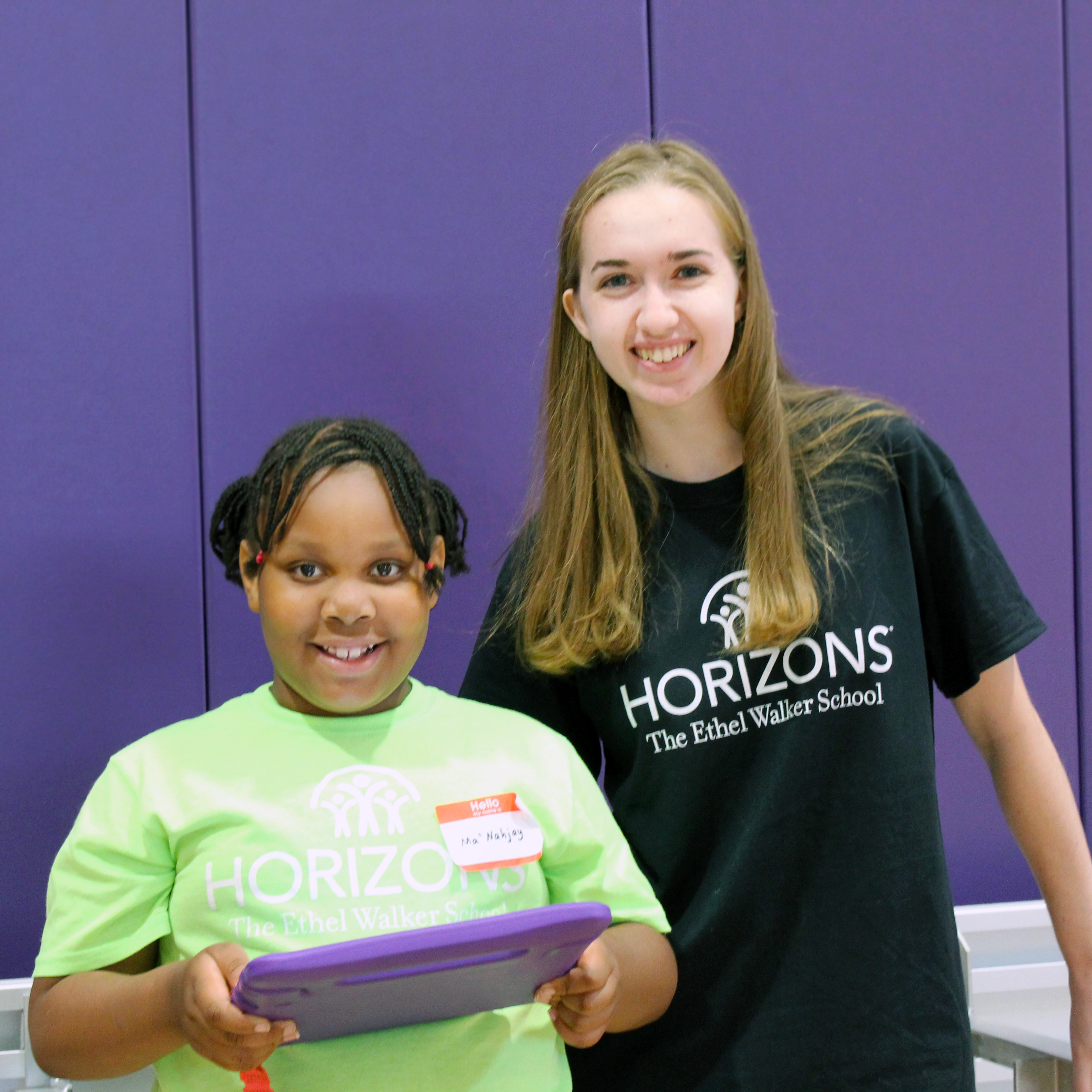 Horizons at The Ethel Walker Walker School's summer program will run for six weeks, from July 6th to August 13th, 2021. Volunteers must commit to a regular schedule and daily assignment(s). Please give careful thought to your availability during this time. Volunteering for Horizons is an exciting commitment that should be met with a sense of professionalism and dedication.

Please use the attached form to complete your application. Horizons will ultimately set the volunteer schedule based on the needs of the program. You will be contacted in April as to your acceptance into the Horizons Volunteer Program and to confirm plans and receive your work schedule. To apply, email the completed application to phyatt@my.ethelwalker.org no later than 5:00pm on April 9th, 2021.
2021 Summer Volunteer Application
COVID Impact

The COVID-19 pandemic has made the inequities in our education system painfully apparent and many of our families have been affected by this. Now, more than ever, our students need access to opportunities to help them close the achievement gap. Last summer, Horizons at The Ethel Walker School ensured that our students had the resources to succeed in remote learning through learning supplies, internet-enabled devices, grocery items and gift cards, and access to Horizons teachers for private tutoring. This summer, we intend to do the same!

As of now, we have not made a final decision on our program model for this summer. Closer to May/June, we hope that we will decide whether we will be fully virtual, hybrid, or fully in-person. We will continue to keep you informed as we know more. For now, we continue to start planning for returning students, families as well as our staff and volunteers. **Please note that if we operate in person, we will enforce social distancing practices, mask-wearing and health and safety protocol. That information will be distributed and discussed during the volunteer orientation in June.
Thank you for your interest in Horizons at The Ethel Walker School!