Meet our New Executive Director
Dear Horizons Families!
We are thrilled to welcome you to Horizons at The Ethel Walker School this summer! Our mission: to close the gap caused by the infamous 'summer slide', and to immerse our girls in an environment that encourages Equity in Education! To the families…we are a team! Together, we can provide our girls with the tools they need to excel academically, develop a healthy sense of self-identity and ultimately become productive and successful world citizens!
First things first: As the newly appointed Executive Director for HEWS, I'd like to formally introduce myself:
I'm a New York City native by way of Harlem, a neighborhood rich in African-American history and culture. My personal and professional mission has always been to serve and advocate for the BIPOC population. I approach my work with the underserved and underrepresented through the gaze of who I am: an African-American/Afro-Caribbean woman, and also through the lens of self-empowerment, self-advocacy, equality and equity. A quote from the incomparable Maya Angelou perfectly encapsulates my over-all philosophy: 'I learned a long time ago the wisest thing I can do is be on my own side, be an advocate for myself and others like me.'
About us: HEWS, (Horizons at the Ethel Walker School), is the nation's first all-girls Horizons program! We serve under-resourced Black and Brown girls, who attend Hartford public schools, from Pre-K through 8th grade. Located on the sprawling 175 acre campus of the Ethel Walker School, HEWS creates the environment and community that enable every girl who attends to gain the skills, confidence, and motivation to overcome the opportunity gap and realize her full potential.
HEWS is a year-round, academic/ enrichment program for Black and Brown Girls of the Greater Hartford area. Our six-week summer program focuses on STEAM, language arts, literacy, and mathematics. We are a full day program, starting promptly at 8:00am and ending at 3:30pm, Monday-Friday. Bus service, in the form of daily pick-up and drop-off services from feeder school locations, (Parkville and Jumoke), are included. Our summer program also includes a healthy breakfast, lunch, and snacks. Enrichment activities include field trips, swimming and social/emotional -based workshops.
Remember: we are a team! Together, we can provide a very special and memorable experience for your child. We look forward to an outstanding summer and many more to come!
If you have additional questions, please contact: Amira Williams at amira.williams@my.ethelwalker.org or 860 408-4236.
All the best,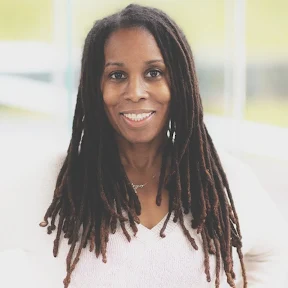 Amira Williams
Horizons at The Ethel Walker School, Executive Director