Click here to read the full article.
Horizons at The Ethel Walker School in Simsbury recently hosted a fair showcasing its STEAM summer program. The program gives kids in Pre-K through fifth grade from Hartford Public Schools an opportunity to develop skills in the fields of science, technology, engineering, arts, and mathematics.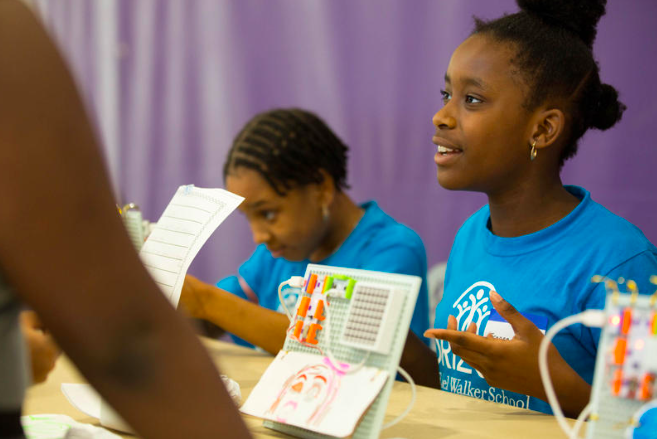 Fransadda Metellus will soon be a fifth-grader at Achievement First Hartford Academy. The project she showed off at the fair was a game. Players stand five feet back and throw a paper ball at a target.
If you hit the target, the circuit board activates and displays a little design.
"The codeBit over here—w26 codeBit—you connect it to the laptop and you put these different pieces together so it actually can work," Metellus said. "We used the laptop to make the designs show up."
Back to News Page