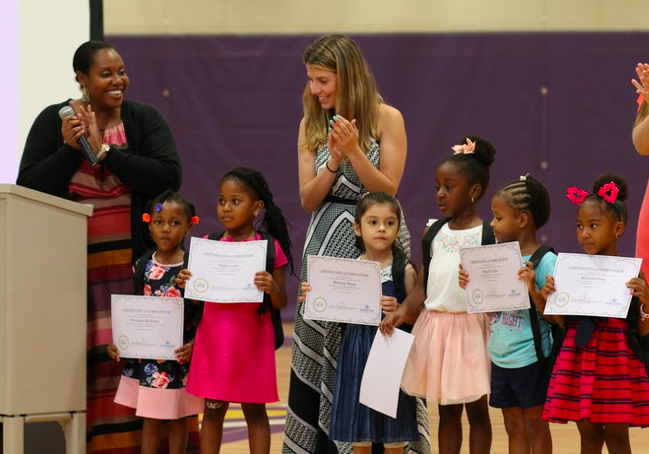 Click here to read the full article.
Eighty-five young girls from Hartford Public Schools celebrated their completion of the Horizons at The Ethel Walker School summer session at a special ceremony in early August. The 4th Annual "Her Rising Night" showcased the work of the pre-K through 4th graders from the six-week academic enrichment program that strengthened their literacy, math, science and technology skills in addition to offering art, sports, music and swimming instruction.
As part of the event, the girls recited a pledge as they do every morning during the program: "I promise to lift other girls up and have their backs and make it safe for them to be exactly who they are. Every time I look in the mirror, I'll remind myself that I am not alone, that I am beautiful, that my voice matters, and that I am enough." The girls also performed a special dance number choreographed by Horizons volunteer Nerissa Griffiths, a senior at Walker's, for their families, friends and guests.
Back to News Page