Welcome Summer 2022 Scholars!
Dear Horizons New Families!
We are thrilled to welcome you to Horizons at The Ethel Walker School this summer! We are all Horizons STRONG!!!! Given we are still in a pandemic, it's important that we continue to be safe and ensure all CDC guidelines and mitigation strategies are happening and met on the campus of The Ethel Walker School. We will keep you updated on any COVID protocol that will take place such as mask wearing or social distancing on bus trips. As of June 2022, we will not be requiring masks indoors but they are optional.
About Us: We are a year round enrichment program for Greater Hartford Girls! Our six-week summer program is, full-day and it includes transportation from feeder school locations (Parkville and Jumoke), academics focused on language arts, literacy and STEAM, a healthy breakfast, lunch, and snack, field trips, daily swimming and social emotional learning offerings.
HEWS is the nation's first all-girls Horizons program, serving under-resourced students in Pre-K through 8th grade who attend Hartford public schools. Horizons creates the conditions, connections, and community that enable every girl who attends to gain the skills, confidence, and motivation to overcome the opportunity gap and realize her potential
Program Dates: June 27th through August 5th
Typical Day
7:15 to 7:30a - Bus Pick Up from Parkville or Jumoke to transport to The Ethel Walker School
8:00a - Breakfast
8:30a- 12:00p Academics, Swim, STEAM and Children's Museum
12:00p - Lunch
12:30p -3:00p Specials, Recess, Field Trips, Special guest speakers
3:35p - Dismissal for Jumoke and Parkville drop off
New Family Orientation will take place in June 20, 2022 at 6PM and Returning Family Orientation is June 21, 2022 at 6PM. Use this zoom link: https://zoom.us/j/7209724714
In the meantime, please complete the entire packet and attach payment with your packet to expedite processing. If you have additional questions please contact Princess Hyatt at phyatt@my.ethelwalker.org at or 860-726-6969.
Together we can provide a very special experience for your child. We look forward to an outstanding summer and many more to come!
All the best,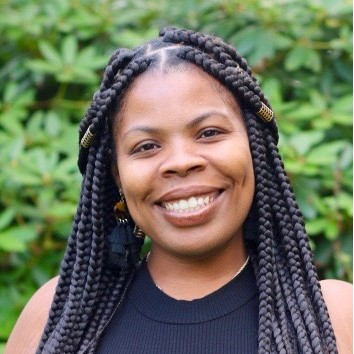 Princess Hyatt
Horizons at The Executive Director